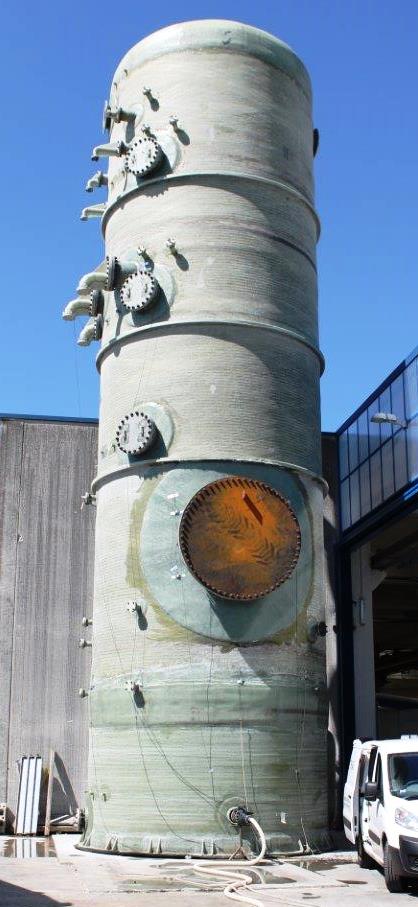 Plastic Glass S.r.l. designs and manufactures GRP / FRP Scrubbers of any height and diameter, up to 4,5 metres with Filament Winding technology, according to customer's drawings and requirements.
Available type of fiberglass Scrubbers:
Fume Wash Towers;
Scubbers for Nautics (installation on ships);
Electrofilters;
Venturi Scrubbers;
Horizontal Scrubbers.

Plastic Glass S.r.l. has been present on the market for gases and liquid depuration systems for more than 35 years, constantly developing new solutions to improve plant efficiency, reduce construction costs and simplify Scrubbers maintenance operations.
All internal accessories for the gases treatment such as Demisters, Retention Grids, Liquid Distribution Systems and Spray Banks can be supplied directly from Plastic Glass S.r.l. guaranteeing customer ready-to-use appliances according to specific requirements.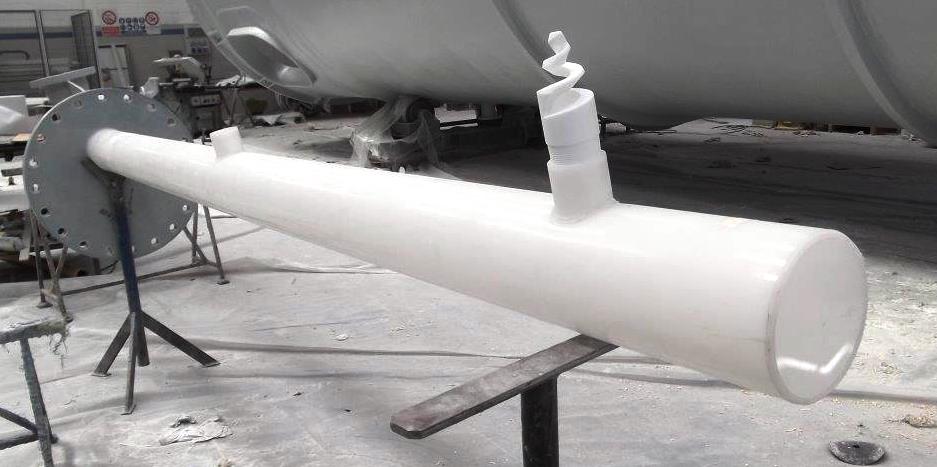 Each component installed on the GRP / FRP Scrubber and Washing Columns of Plastic Glass S.r.l. is manufactured directly into the interior workshop or is provided by selected and historical suppliers able to adapt their standards to project directives.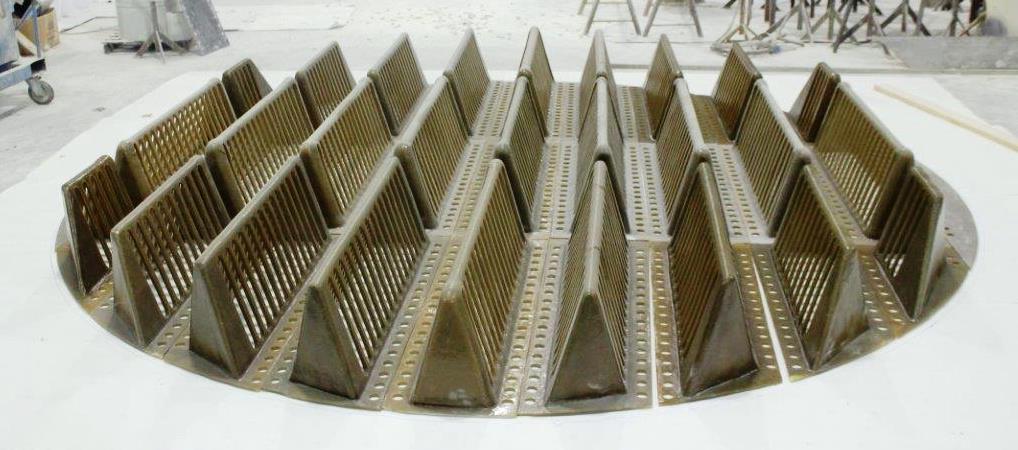 Plastic Glass S.r.l. is historically recognized as a highly specialized company in the production of Thermoplastic Liners (PVC, PP, PVDF, HALAR, ...) and External Coatings for protection from aggressive chemical and atmospheric environments.
In addition, specific Refractory and Insulation support systems have been developed to meet the needs
of all customers.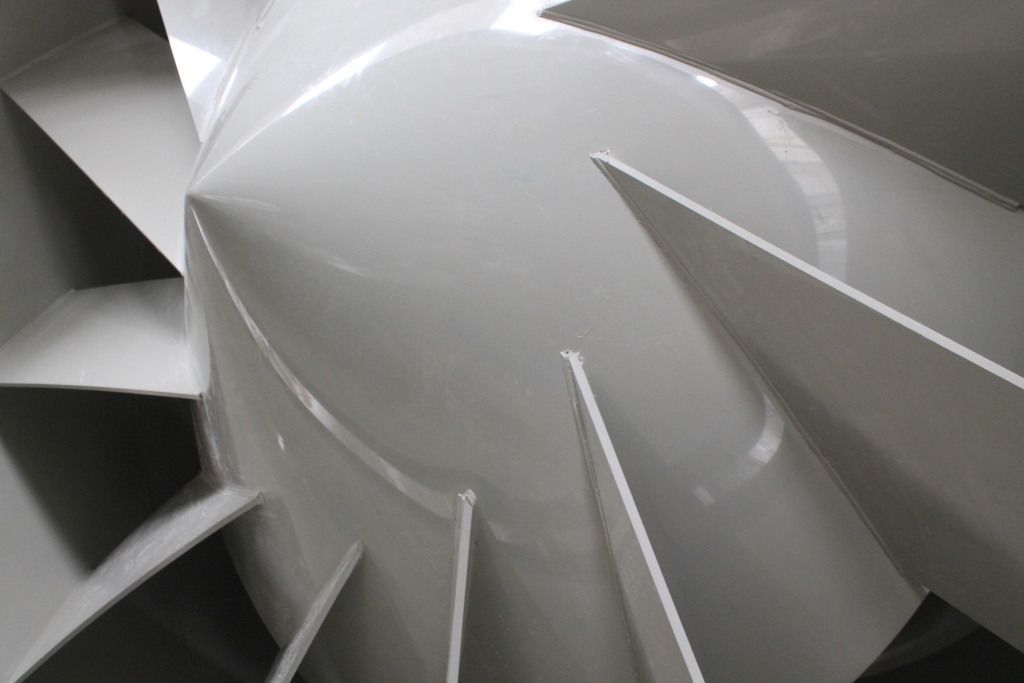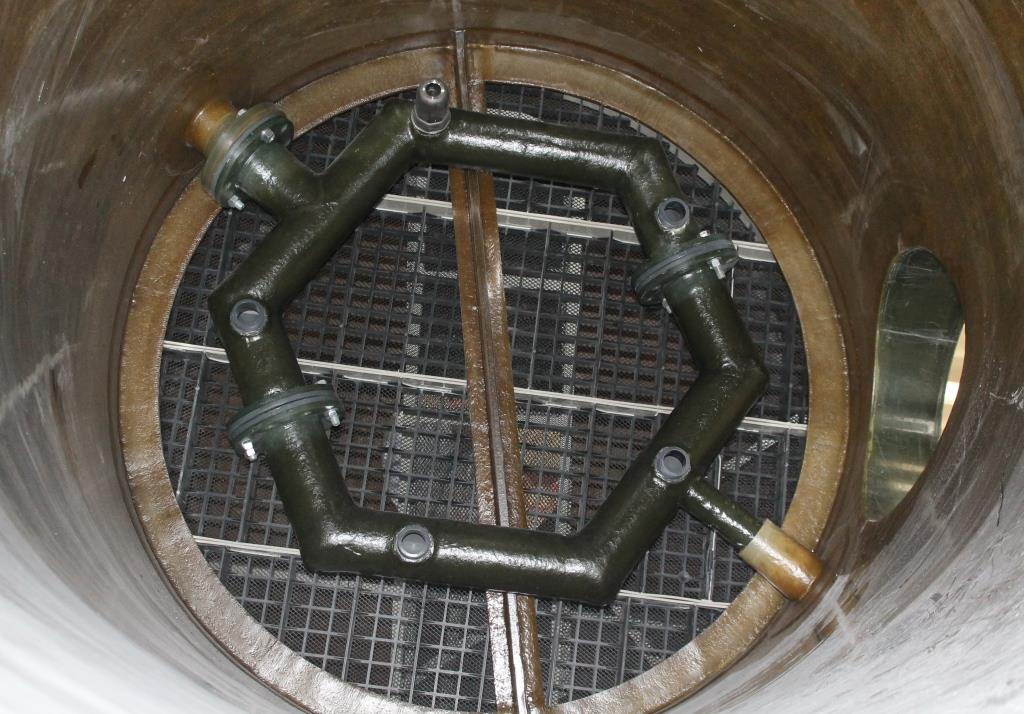 Thanks to the dedicated technical office, Plastic Glass S.r.l. can support its customers with immediate feedback about:
Drawing up of Mechanical / Structural Calculation Reports in accordance with all the major International Standards and Codes (ASME X, ASME RTP-1, EN13121, BS4994:1987, ... );
Finalization of Construction/Detail Drawings and preparation of General Assembly;
Preparation of documentations to obtain PED and GOST R / CU-TR certifications of all equipments;
Supply of Technical Passports.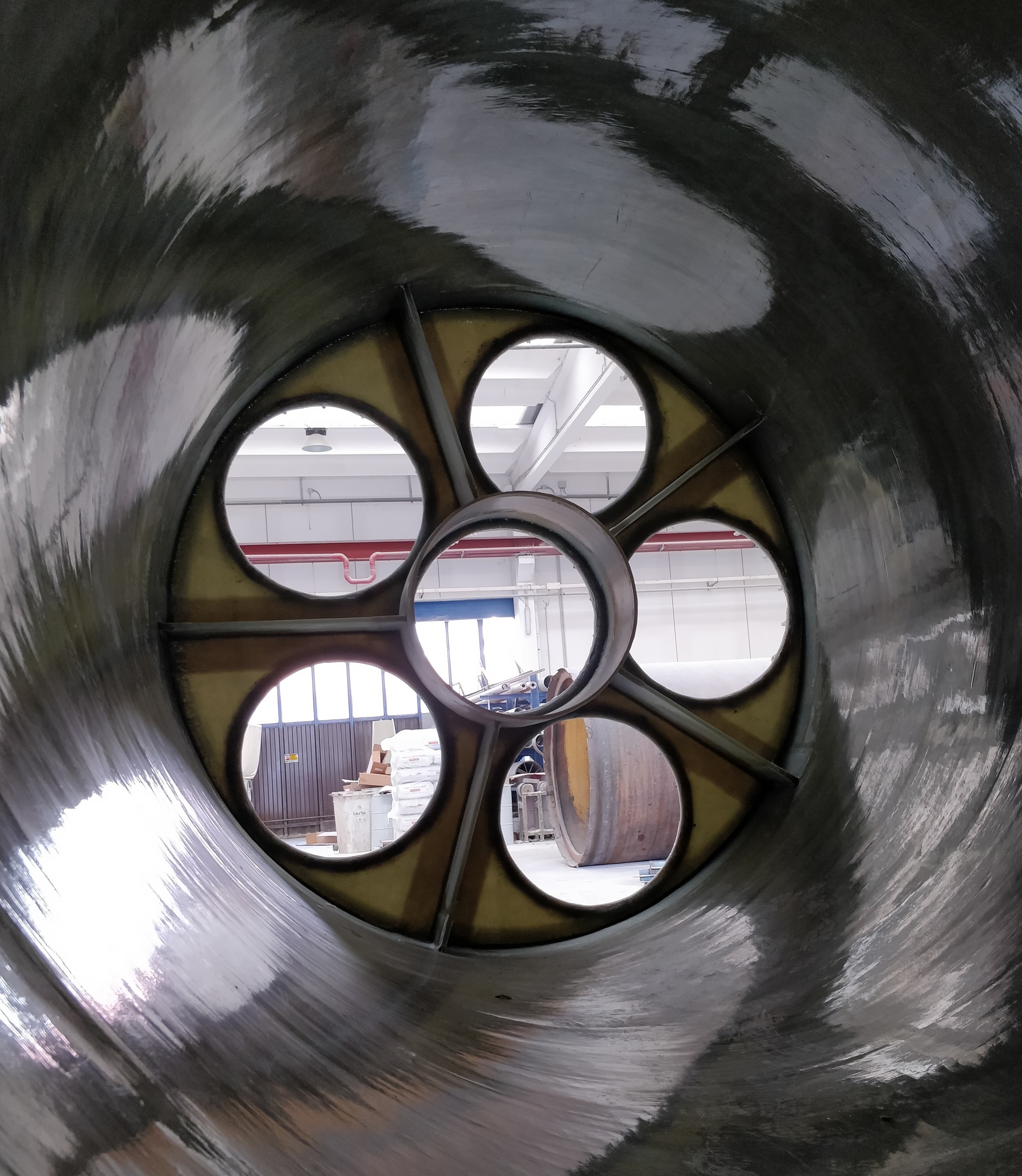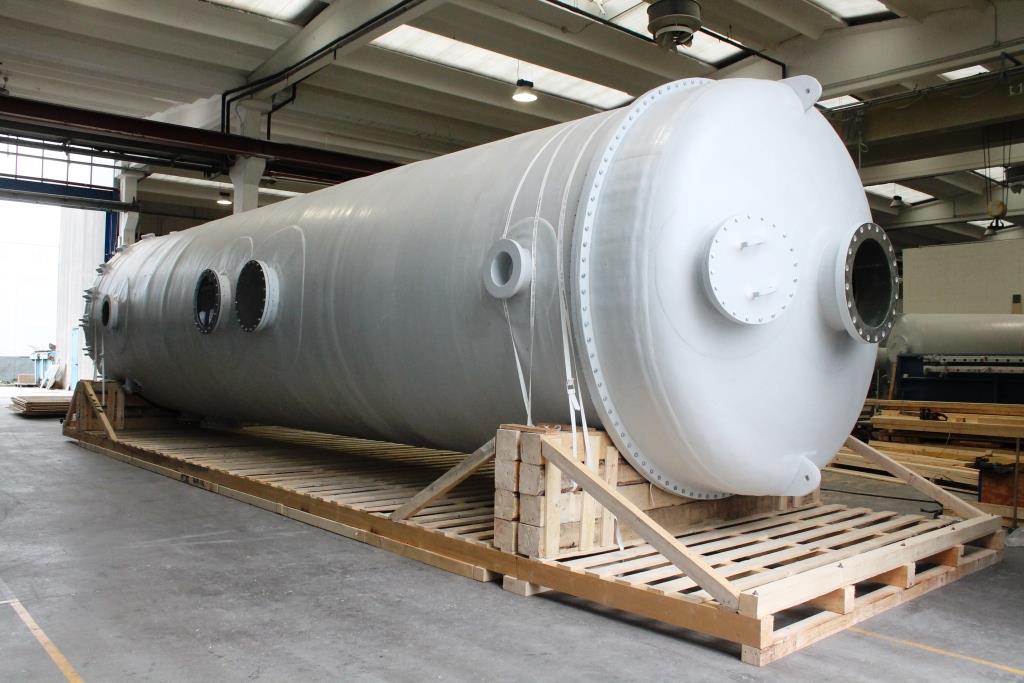 Plastic Glass S.r.l. can also provide GRP Platform and Ladders suitable for all types of loads, supporting the customers even during plant installation phases.