Plastic Glass S.r.l. designs and manufactures Customized Equipment in GRP / FRP (Fiberglass) of any size and shape, according to customer's drawings and requirements such as:
Quencer with internal refractory;
Reactors;
Electrofilter;
Electrolyzer;
Settling tanks;
Valves;
Cooling Towers;
Ect.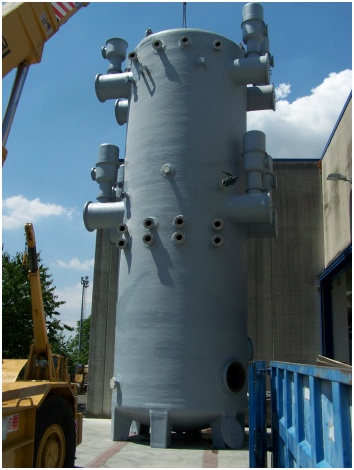 In addition to GRP / FRP Tanks, Vessels, Columns and Piping Equipments, other types of products are available. Special Shape Equipment such as:
Fairings;
Hulls;
Light Roofs;
Outdoor structures;
Ect.
Why switch to fiberglass?
Economically advantageous technical solutions to solve chemical corrosion issues;
Weighing down keeping excellent mechanical strength properties;
Possibility to customize shapes and sizes to accommodate available spaces with lower production costs.